SILVERSTONE LAUNCHES BIKE TRACK DAYS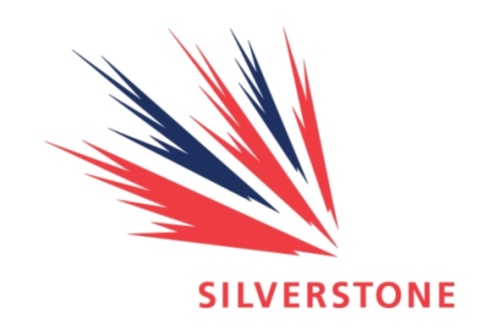 Further cementing Silverstone's reputation as the UK's premier motorcycle circuit, the Northamptonshire track has launched its own bike 'Track Days', providing two-wheeled enthusiasts with the chance to ride in the tyre tracks of MotoGP, World Superbike and British Superbike legends on Silverstone's 1.9 mile International Circuit.
Two initial dates have been confirmed - Sunday 29 July and Friday 12 October
Running out of the Silverstone Wing Pit and Paddock complex, utilised by MotoGP and World Superbike teams, Silverstone Track Days provide riders of all abilities and experience levels the opportunity to develop their track skills, with guidance from ex-MotoGP star Ron Haslam and his team of expert instructors. Donna Ibbott, who has worked with motorcycling brands such as California Superbike School, Ducati and Yamaha, has been brought in to oversee Silverstone's Track Day experiences, bringing a wealth of experience to the new programme.
Silverstone Track Days are split into three group options:
Street Sport #1 is ideal for first-time riders to track or for those with limited experience. Priced at just £149 per person, offers up to seven 15 minutes sessions on Silverstone's wide track, providing plenty of time and space for riders to get to grips with the circuit, practice their skills and rapidly increase confidence. With Silverstone limiting the number of bikes in each group and promoting a courteous on track environment, participants will receive more personal tuition from the senior instructors on-hand.
Street Sport #2 (£149 per person) aimed at more experienced road and track day riders alike who wish to stretch the legs of their machinery. Participants will have up to seven 15 minute track sessions to enjoy the technically challenging International Circuit all under the guidance of Ron's senior team of instructors.
Ultimate Sport (£195 per person), will be hosted by 'Rocket' Ron Haslam and is designed for confident riders with reasonable track riding experience. Riding clinics run throughout the day, honing advanced skills and taking riding technique to a whole new level. With a maximum of 45 bikes in this group, instructors will focus on the finer elements of track riding, while riders will spend more time out on the circuit with seven 20 minute sessions. In addition, on Sunday 29 July, Ron Haslam will also be joined by a special guest instructor – three times British Superbike Champion John Reynolds.
All Silverstone bike Track Day riders will be treated to an access-all-areas guided tour of Silverstone's new Pit and Paddock complex – The Wing - including a photo opportunity on the iconic MotoGP™ podium. All-day refreshments are included. To celebrate the launch of Silverstone's bike Track Days, anyone booking before 29 June will automatically be entered into a prize draw to win a pair of Roving Grandstand tickets for the Sunday of Silverstone's round of the FIM Superbike World Championship (03 – 05 August).
Terms and conditions apply. For further information, or to book your place on the Bike Track Days, visit www.silverstone.co.uk
NEWS ARCHIVE
Silverstone launches Bike Track Days
|
27-Jun-2012