SILVERSTONE DELIVERS GREAT BRITISH GRAND PRIX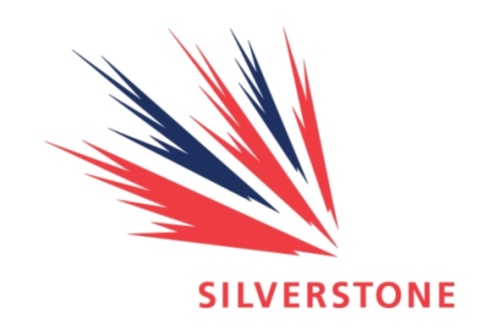 More than 125,000 were at Silverstone on Sunday to see Red Bull Racing's Mark Webber win a dramatic FORMULA 1 SANTANDER BRITISH GRAND PRIX. The 127,000 race day attendance was a record at the Northamptonshire circuit and a considerable achievement given the disruption caused by severe and unprecedented wet weather leading up to, and during the event.
At the end of a challenging event, Richard Phillips, Managing Director of Silverstone Circuits Limited, said: "Given the extreme weather conditions and position we found ourselves in on Friday, I don't think Sunday could have gone much better. The sun shone, we had a great race, a popular winner and I'm delighted that we were able to get all the fans in and out of the circuit. There were some unavoidable delays but, on the whole, we managed to keep everyone moving safely.
"The fans really have been incredible; they make the British Grand Prix and are truly exceptional. I'd like to thank every single one of them for their continuing support over what was a trying weekend. We had to make some difficult decisions on Friday, but they turned out to be absolutely the right decisions. Limiting the number that travelled to the circuit by car on Saturday enabled us to work through Friday night, all day Saturday and Saturday night to ensure that we were in better shape for Sunday to get everyone into Silverstone for the main race. It was an incredible effort by all the staff here.
"However, we couldn't have done it without everyone's patience and people listening to the information being giving out. By working with us we were able to overcome some serious challenges to deliver a great British Grand Prix for the fantastic British fans."
Richard also thanked the local community, who rallied to support both the circuit and fans: "The support of the local community has been wonderful. Local farmers got in touch offering camping facilities – some of which we used to re-site campers on Friday night – and we even had people camping in gardens. Everyone pulled together; it was actually quite humbling."
Despite the exceptional weather, which has led to many other events being cancelled up and down the country, the fans created a fantastic atmosphere over all three days of the event. The total cumulative attendance reached 297,000, with 80,000 at Silverstone on Friday and 90,000 on Saturday.
After the thrilling F1 race, more than 22,000 stayed behind to continue the post-race celebrations and hear from drivers at the Grand Prix Party, which was free to all ticket holders. British drivers Lewis Hamilton, Jenson Button and Paul Di Resta joined a host of British motor sport legends and current F1 drivers on Sunday evening at Silverstone's traditional British Grand Prix finale.
Fellow F1 drivers Mark Webber, Sebastian Vettel, Daniel Ricciardo, Jean-Eric Verne and Nico Hulkenberg also made appearances on stage, along with Red Bull Racing Team Principal Christian Horner, former World Champion Damon Hill OBE, Derek Warwick and BBC presenters Jake Humphrey, David Coulthard and Eddie Jordan.
A number of VIPs and high profile guests were at Silverstone for this year's Formula 1 British Grand Prix. These included IOC President Jacques Rogge; actors Kate Hudson, Jude Law, Hugh Grant, Simon Pegg and Rowan Atkinson; England cricketers Alastair Cook, Stuart Broad, Graeme Swann, Jimmy Anderson and Eoin Morgan; Jamie Redknapp, wife Louise Redknapp and Alan Curbishley from the world of football; musicians James Blunt, JB from JLS, Matt Bellamy and Dominic Howard from Muse, Goldie and Leo Sayer; DJ Chris Moyles, Gordon Ramsay, Melanie Sykes and jockey, Frankie Dettori.
Silverstone has promised a thorough review of the weather-related issues leading up to, and during this year's British Grand Prix, and that lessons will be learned. The circuit has also assured fans that it will shortly be issuing communications to advise on next steps for those fans who experienced difficulties over the weekend.
There were no difficulties for race-winner Webber, however. The popular Australian resides close to Silverstone in Buckinghamshire and commented after the race: "I won my first race here in '96 in Formula Ford so the love affair continues. I love racing everywhere, but here it's extra special."
NEWS ARCHIVE
Silverstone delivers great British Grand Prix
|
10-Jul-2012