SILVERSTONE CONFIRMS PLANS FOR FANS' THURSDAY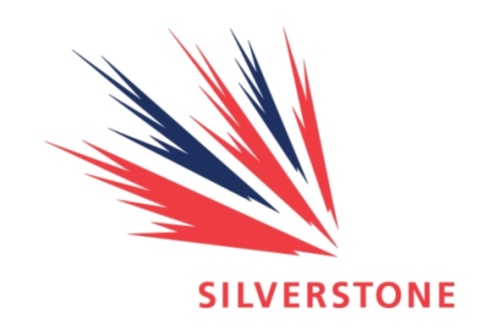 Silverstone has announced plans for Fans' Thursday at the 2014 FORMULA 1 SANTANDER BRITISH GRAND PRIX (03-06 July), which forms part of the many celebrations organised to commemorate the circuit's 50th Grand Prix.
This year, for the first time ever, Silverstone has been given permission to open the Formula 1® Pit Lane to fans on the Thursday before the British Grand Prix (03 July). The Pit Walk is free to all Three Day Ticket holders and gives fans unprecedented access and views into the garages, where teams will be busy preparing for the weekend ahead.
There will be two Pit Walk sessions on Thursday 03 July: 10:00-12:00hrs and 15:15-18:00hrs. The venue will be open from Club to Abbey and all fans wishing to access the Pit Walk can gain entry to this area from 09:30hrs by showing their Three-Day Ticket upon arrival.
Following the afternoon Pit Lane session, Sky Sports F1 will be broadcasting a live edition of 'The F1 Show' from the Start / Finish Straight on the Grand Prix Circuit. Three Day Ticket holders have the opportunity to be part of the Show, watching 'live' from the International Pits Straight Grandstand, where presenters David Croft, Natalie Pinkham and a host of special guests will be roving during the one hour programme. Fans will be able to access the Grandstand on International Pits Straight from 17:30hrs and gain a prime viewing position for the Show, which will be filmed live between 18:00-19:00hrs.
For fans with a Kaiser Chiefs ticket, the entertainment continues at the venue with the band set to get Silverstone rocking, as Fans' Thursday culminates in a live concert. Following the release of their number 1 album 'Education, Education, Education and War', the band will be performing on a specially-built stage in the centre of Silverstone Circuit, in the first date of their new UK summer tour.
Gates will open from 18:00hrs for the Kaiser Chiefs concert, and tickets, priced at £37.50 each, are available separately via www.silverstone.co.uk or 0844 3728 300. Fans with Kaiser Chiefs tickets who plan to watch the live Sky F1 Show will be able to access the concert area immediately following the end of the live broadcast at 19:00.
Richard Phillips of Silverstone Circuits Limited said: "The British Grand Prix has become a four-day festival and we are delighted to welcome Kaiser Chiefs to Silverstone to kick off the event. Fans' Thursday is a great opportunity to soak up the atmosphere as the anticipation builds and we get closer to Race Day and to Silverstone's 50th Grand Prix."
Tickets for the 2014 FORMULA 1 SANTANDER BRITISH GRAND PRIX are available from £65pp and are on sale 24 hours a day, seven days a week. Visit www.silverstone.co.uk for more information or call 0844 3728 300.
Please visit the 'Silverstone50' website for more information on this year's celebrations here: http://50.silverstone.co.uk
Silverstone has also produced a special film to commemorate its 50th Grand Prix here: https://www.youtube.com/watch?v=Pjqc_wksSlA
For official 2014 Formula 1® hospitality enquiries, call 0844 3728 230.
NEWS ARCHIVE
Silverstone confirms plans for Fans' Thursday
|
16-Jun-2014