SILVERSTONE PLUGS INTO THE ELECTRIC VEHICLE REVOLUTION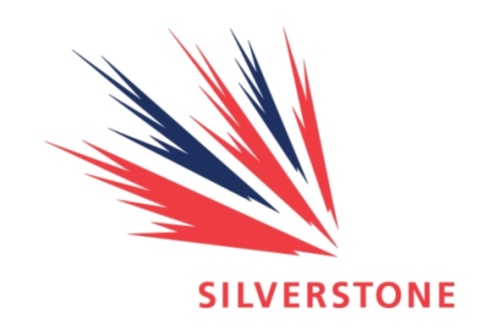 Silverstone, the home of British motor racing, is no stranger to innocvation on the track but is now taking it into the car park with the help of engineers from the electric vehicle (EV) and infrastructure specialist Arup.
Silverstone has installed two of the most advanced EV charging points currently available, one in the public car park adjacent to the main circuit entrance and one outside its new innovation centre - a move that will enable race-goers and business visitors travelling to the venue using low carbon vehicles to replenish their batteries free of charge.
Speaking at the unveiling of the new charge points, Managing Director of Silverstone Circuits Limited Richard Phillips, said: "This is one of the first steps in our plan to become a focal point for showcasing EVs and educating the public about the capabilities of electric cars.
"The introduction of these charging points means that EV drivers within a 60 mile radius of Silverstone can attend some of the premiere events on the racing calendar and should they prove popular we intend to install many more."
The points are manufactured by Chargemaster Plc and can each support two cars simultaneously - enabling EV drivers from cities including Birmingham, Milton Keynes, Oxford and North London to drive direct to and from the venue for events such as the Grand Prix, Le Mans Series and Moto GP without the need to re-charge en route.
Arup Associate Director Tim Armitage, who oversaw their installation, said: "At Silverstone we have been able to deploy the latest generation charging point technology and apply the sum total of knowledge gained about electric vehicle driving and charging habits to ensure the solutions applied here are both relevant and future-proof.
"The charging posts are compatible with all of the mainstream electric vehicles on the road today, the posts feature a modular design, which means that they are fully upgradeable in-situ as future technological developments occur - removing the need for costly or disruptive works."
Their installation at Silverstone is part of an extension to the successful Plugged in Places bid by Milton Keynes Council and has been funded by SEEDA - who have championed the roll-out of an advanced interoperable charging network that extends the number of potential destinations EV drivers can travel to.
SEEDA Chief Executive Oona Muirhead CBE welcomed the extension to the Plugged in Places as good for businesses and vehicle users. She said: "We are delighted that our investment has helped to widen the network of charging points, extending it into Silverstone and other areas of Buckinghamshire and Oxfordshire. This will stimulate demand for all makes of electric vehicles, and economic benefits will cascade down to businesses involved in the supply chain such as those providing components. By showing that this part of the South East is up for introducing future technologies, this will encourage other companies to invest in the area, including foreign companies."
Milton Keynes Council Leader, Andrew Geary, added: "Milton Keynes5 has always been a pioneer for green technologies and is fast becoming known as a showcase low carbon city. We're therefore delighted to be providing local people with an opportunity to choose EVs with fewer compromises over where they are able to travel." Visit the Chargemaster website www.chargemasterplc.com to learn more and see locations of charge points.
Visit the Chargemaster website www.chargemasterplc.com to learn more and see locations of charge points.
NEWS ARCHIVE
Silverstone plugs into the Electric Vehicle revolution
|
01-Sep-2011